Oriental Yuhong and Jingdong Group signed a strategic cooperation agreement
Latest News: On July 20th, Beijing Oriental Yuhong Waterproof Technology Co., Ltd. (hereinafter referred to as "Oriental Yuhong") and Beijing Jingdong Century Trading Co., Ltd. (hereinafter referred to as "JD.com Group") in Beijing Sign a strategic cooperation agreement. The two parties will adhere to the cooperation principle of "complementary advantages and win-win cooperation", and jointly promote in-depth cooperation in logistics performance, home furnishing, supply chain empowerment, digital supply chain consulting and information services across the country, and jointly create a win-win situation. A sustainable strategic partnership.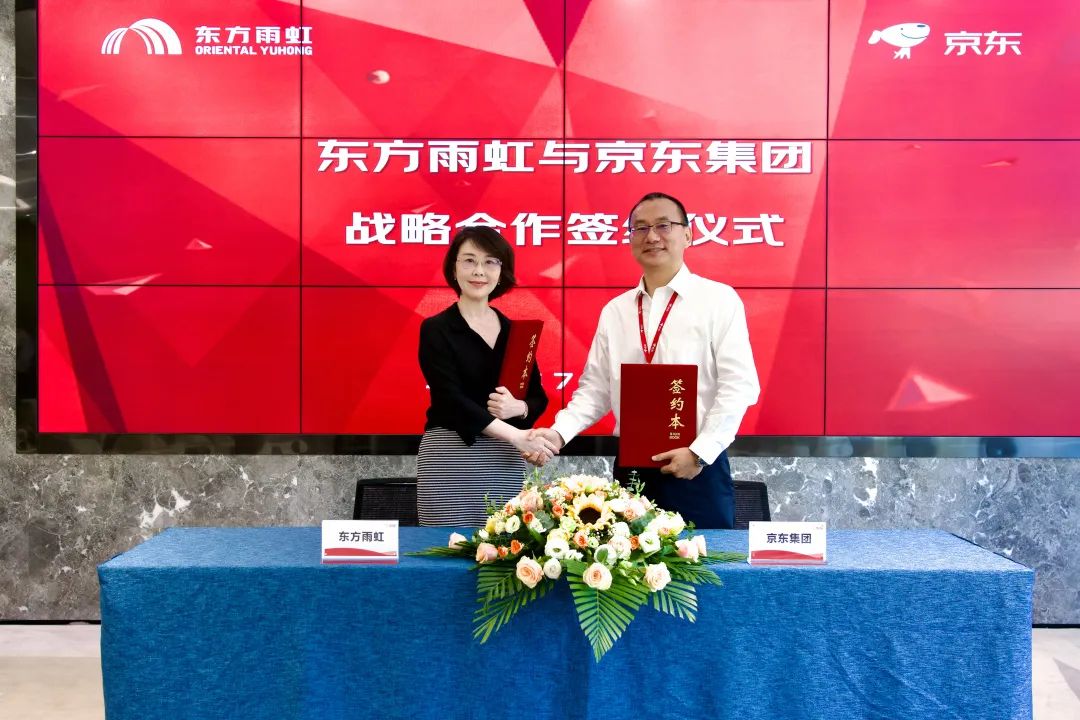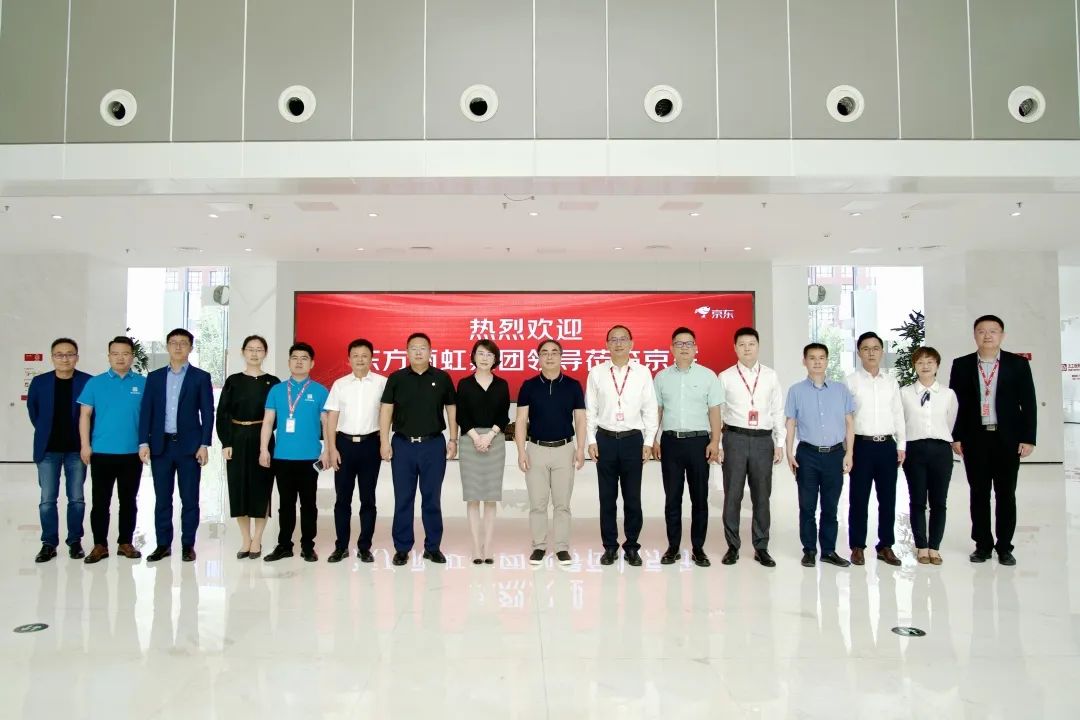 For a long time, Oriental Yuhong has actively explored and practiced around scientific research innovation, product innovation, technological innovation, and service innovation. While making every effort to promote quality, efficiency, and high-quality development, it wholeheartedly provides high-quality and efficient products and services to millions of customers.
This strategic cooperation will rely on JD.com's positioning as a "supply chain-based technology and service enterprise" and Oriental Yuhong's main waterproof business as its core, including civil building materials, architectural coatings, special mortar, construction powder, energy-saving Insulation, building repair, non-woven fabrics, special films and other diversified businesses serve the extended building building materials system, giving full play to JD.com's logistics warehouse distribution, home improvement,
Online and offline
Omni-channel, supply chain system and other fields, as well as the accumulation and advantages of Oriental Yuhong in the fields of building materials, building repair and home service, etc., to jointly build "online + offline" omni-channel, "commodity + Supply chain + contract fulfillment service" integrated ecosystem.
"Where the customer is, the service is there". In this strategic cooperation, Oriental Yuhong will rely on 42+ production R&D logistics bases, 100+ subsidiary companies, 10+ sub-brands and retail distribution outlets nationwide, and combine JD.com's nationwide transportation network, supply chain, and logistics resource advantages , to create a "lean, high-quality, efficient" service platform, and efficiently realize the service commitment of "300 km radiation radius, 24-hour mission must be achieved".
At the same time, in order to further realize the brand empowerment and channel empowerment of the service system of Oriental Yuhong building materials system, create differentiated communication advantages, expand the online and offline coverage and promotion of products and services, and improve online business flow and conversion rate; The product and service matrix in the fields of building repair, civil building materials, etc., constantly improve the company's building materials system services diversified and coordinated development capabilities, and jointly build a multi-scenario and omni-channel supply chain platform. Oriental Yuhong will join hands with JD.com for offline stores and products. Supply chain cooperation, home business, service commercialization, etc. will be jointly built, and a sound service guarantee system will be further improved.
In the future, Oriental Yuhong will always adhere to the vision of "becoming the most valuable enterprise in the global construction and building materials industry", combine its own professional technology and service advantages, and join hands with Jingdong Group to expand new paths of system services in depth and breadth to provide customers with more value. System solutions, while effectively promoting cost reduction and efficiency enhancement and industrial upgrading, promote the sustainable and stable development of the building materials industry.
During the period, Xu Limin, vice chairman and president of Oriental Yuhong Holdings, and his party visited the headquarters of JD.com and JD.com Logistics
Asia No. 1 Smart Warehouse Group has a detailed understanding of a variety of smart park management and conveying systems and storage equipment including AS/RS, cross-belt sorter, AGV, attic shelves, etc.
Wang Peinuan, Executive Vice President of JD Group, Wang Shenzhi, Vice President of JD Group and Head of JD Logistics North China Branch, He Chao, Vice President of JD Group and Head of JD Retail Home Business Department, and Rong Yu, Head of Building Materials Business Department of JD Retail Home Business Department , Huang Zhen, Investment Director of the Strategic Investment Department of JD.com Group and Head of the Technology and Industry Group, Li Xi, Director of the Customer Cooperation Department of JD.com Group, Wu Xiaoxia, Director of the Capital Operation Support Group of JD.com Group, Zhao Zhao, Head of the Key Account Department, North China, JD.com Retail Enterprise Business Department Yanqing, Zhou Chunyan, vice president of JD Industrial and general manager of the northern region, Wang Hui, head of the KA sales department of JD Logistics North China Branch, Yu Hongzeng, head of the integrated customer department of JD Industrial Northern District, and Wang Shengguang, director of the Basic Building Materials Business Department of JD Retail and Home Business Department , Yao Yang, Public Business Director of JD Industrial Business Development Department, Dai Sihan, Investment Manager of JD. Liu Shaoguang, President and General Manager of Building Renovation Group, Yang Xiaofei, Director of Procurement and Supply of Oriental Yuhong Holdings, Zhu Fangqiang, Executive Director and General Manager of Oriental Yuhong Hongyun Supply Chain Co., Ltd., Shen Longsheng, Deputy General Manager of Oriental Yuhong Renovation Group, and Director of Investment and M&A of Oriental Yuhong Holdings Weng Weijie, Li Dandan, head of the supply chain management department of Oriental Yuhong Civil Construction Group, Jiang Peidong, investment manager of Oriental Yuhong Holdings and other relevant departments attended the signing ceremony.