Niax A-533
Overview:
Product name: DABCO EG, 33% triethylenediamine in EG solution
Alias: Dabco EG, PC CAT TD 33EG, Niax A-533, Lupragen N203, TEDA-L33E, polyurethane amine catalyst EG, sole EG catalyst EG
Product description: DABCO EG sole catalyst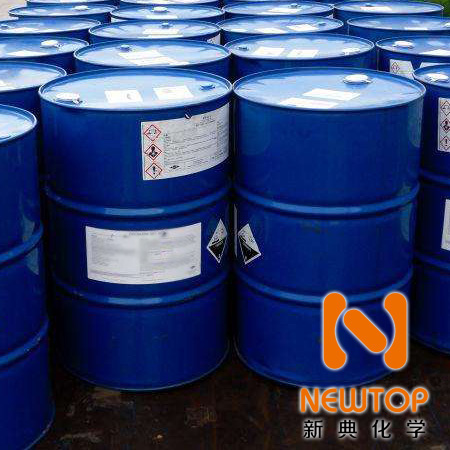 Physical properties:
Appearance: light yellow liquid
Viscosity (25℃, mPa.s): 60
Density (25℃, g/cm3): 1.09
Water solubility: soluble in water
Flash point (PMCC, ℃): 105
Hydroxyl value (mgKOH/g): 1207
Typical physical properties table:
Appearance colorless transparent liquid
Specific gravity 0.87
Viscosity@25℃ mPa.s 6
Water soluble at 25℃, completely dissolved
Flash point, ℃ 102
use:
Dabco EG is a strong gel tertiary amine catalyst, which is a solution composed of 33% triethylenediamine (TEDA) and 67% ethylene glycol;
Dabco EG can be used to catalyze the reaction of urethane (polyol-isocyanate) of flexible foam. It is often used to make shoe soles, and it can also be used for polyurethane self-skin products.
Introduction:
The DABCO EG catalyst is a tertiary polyurethane amine, a solution of 33% triethylenediamine (TEDA) and 67% ethylene glycol (MEG). The DABCO EG catalyst is a catalyst that strongly catalyzes the urethane reaction (polyol-isocyanate). It is commonly used in shoe soles and can also be used in flexible foam applications.
Features:
Multifunctional polyurethane amine catalyst
Polyurethane gel catalyst to promote the late reaction of polyurethane foaming
Liquid, easy to measure and use
Suggest:
The DABCO EG catalyst is in the form of a liquid DABCO solid amine catalyst and is suitable for any polyurethane formulation expanded with ethylene glycol (MEG), such as sole microporous elastomers.
DABCO EG catalyst is also recommended for self-skin foam applications.
Shelf life:
Keep unopened for two years
Storage and transportation:
Should be sealed and stored in a dry, cool and ventilated warehouse
package:
200KG/drum Storage: It is recommended to store in a dry and cool area with proper ventilation. After the original packaging, please fasten the packaging cover as soon as possible to prevent the water and other substances from mixing into the product and affecting its performance. Store in a cool, dry place, keep the container sealed and avoid contact with oxides. Do not breathe dust, avoid skin and mucous membrane contact. Smoking, eating and drinking are prohibited in the workplace. After work, shower and change clothes. Store contaminated clothing separately and wash it before reuse. Maintain good hygiene habits. Air Chemicals recommends that all polyurethane catalysts be stored in a dry and cool place with proper ventilation. All storage containers must be well sealed to avoid contact with water or other influential substances, because this may change the product in use. Performance. The storage temperature is 10°C to 30°C. Lower or higher temperatures are not suitable and should be avoided as much as possible.